Last night one of our spectacular employees sent me a picture of his re purposed Bontrager USB rechargeable light as the light for the pumpkins he and his daughter just carved. And I thought, contest time! So here it is.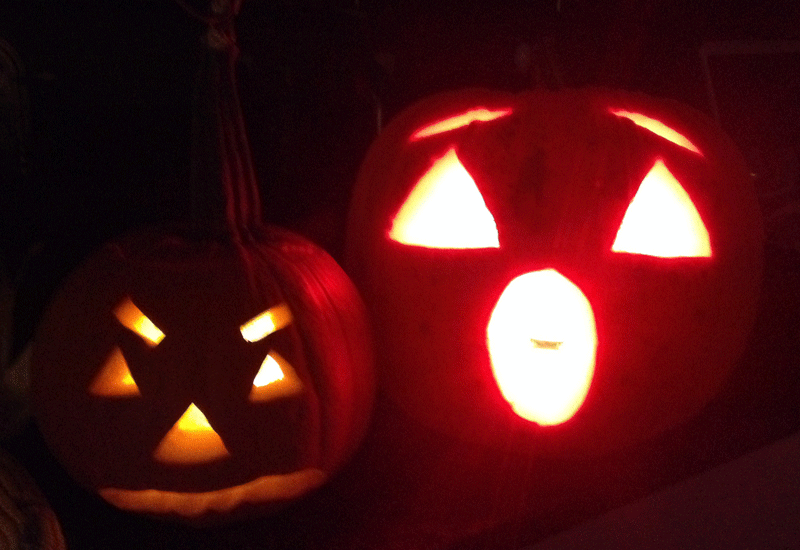 The Village Cycle Center come and light my pumpkin contest.
Would you like to win a sweet Bontrager Glo USB or Bontrager Ember USB rechargeable light? Either for use on your bike, or in your pumpkin, just image what flash mode with the red Bontrager Ember would look like. Pretty freakin' sweet if you ask me.
Here are the rules:
1. Post a picture of your carved pumpkin to our Facebook page.
2. In the description of the image, tell us which light you would like to win. Either the Bontrager Glo USB or Bontrager Ember USB.
3. On Halloween at noon, we will randomly pick 3 pumpkin pics to win the light of their choice.
These are the two lights to pick from:
Fine print:
Gotta be 18 to win, so don't play unless you are. Cause if you win, you won't get a light.
Once we pick the winners, they win, no amount of whining or complaining will change our minds. But beer might.
So you didn't win, or don't even want to try. Here is a coupon good for 20% off till the end of the month.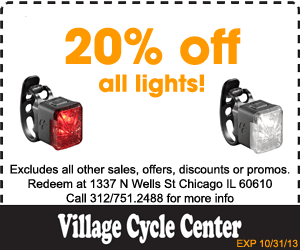 You can buy the lights from Village Cycle Center at 1337 N. Wells St. Chicago IL. 60610