Lubing you chain is the simplest bit of maintenance you can do.  Keeping your chain clean and lubed will save you money in the long run by slowing the rate of drivetrain wear and tear.  In the winter, chain maintenance is even more of a priority.
How to Lube Your Chain
The necessary tools:  A rag, some lube, and a bike.  I'm using White Lightening Wet Ride chain lube, a slightly thicker lube, which should last a little longer between applications in winter.  I'll use something a little thinner in the summer such as White Lightning Epic Ride chain lube, as it will collect less dirt.  No cleaners, degreasers, or complicated chain cleaning devices needed to apply here.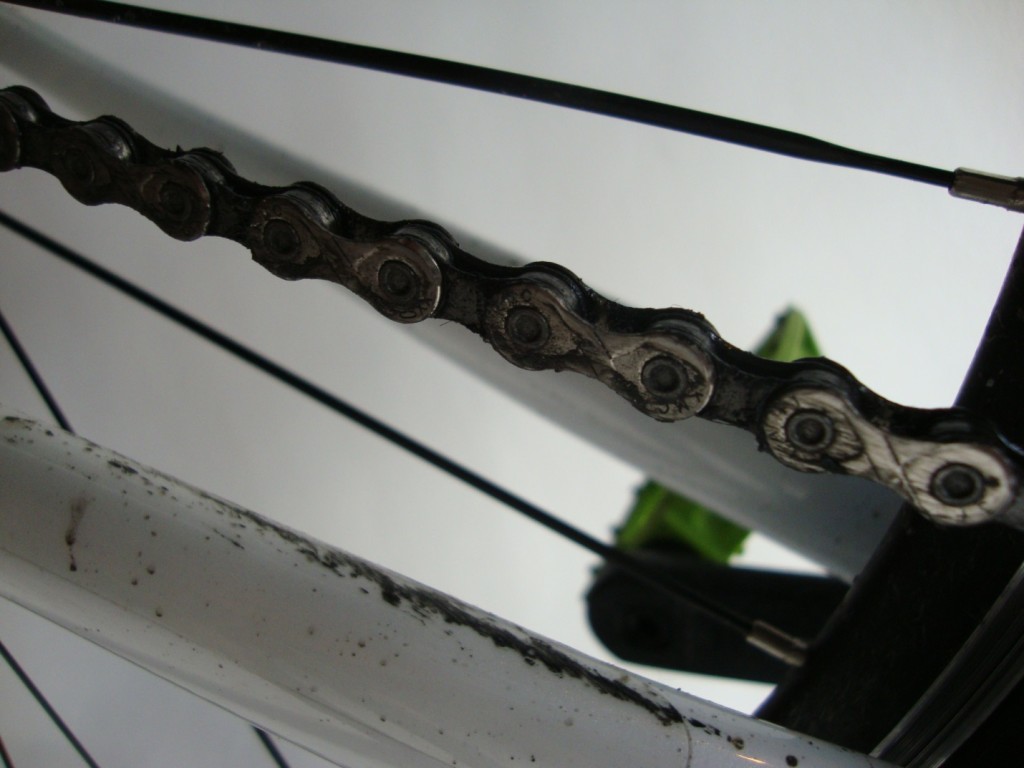 Some serious crud build-up here.  This chain really needs some love.  Remember, the primary incentive for chain maintenance is to keep things nice and clean.  Clean chains last longer.
The first step is to backpedal the chain through the rag 'till things look nice and shiny.  Take off as much of the crud as you can, there's no way you can over-do this part.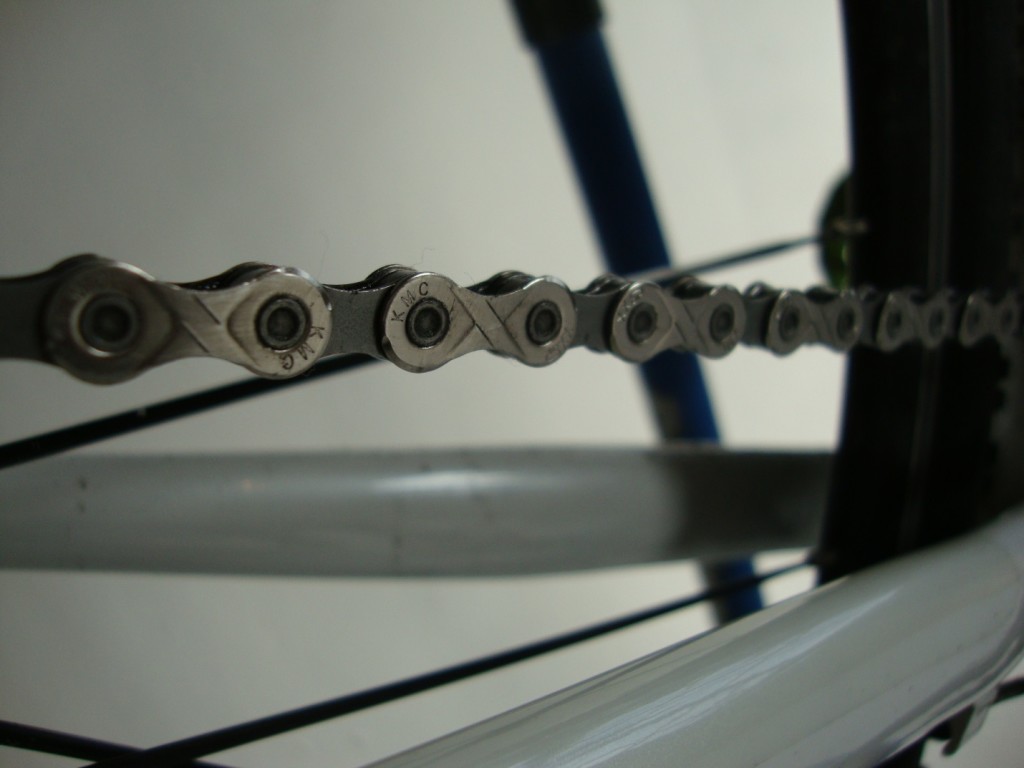 There, much better.
Next, take your chain lube of choice and apply a good stream to the chain while backpedaling.  Usually three or four revolutions is enough to get the whole chain coated.  Let that sit for a minute or two to sink into the rollers, and then;
Once more with the rag.  The lube you applied will chase a little grit out of the rollers, don't be afraid to really wipe things down here, you only need enough lube of the chain to keep surface rust away, and a saturated chain will only collect more grit.  And that's it!
Village Cycle Center has several options of chain lubes available and can offer additional advice on which ones are best in which conditions. Stop in and see a bike expert today.
Also, check out our awesome collection of winter riding tips, for riding in this brutal winter season.
Happy Riding!