Biking in Chicago is a courageous endeavor. With this pro Po Campo bike bag you will not only be riding in style, but you will avoid peppering the streets with your belongings potentially killing those innocent cyclists who have successfully affixed their bike bags or panniers to their bicycles.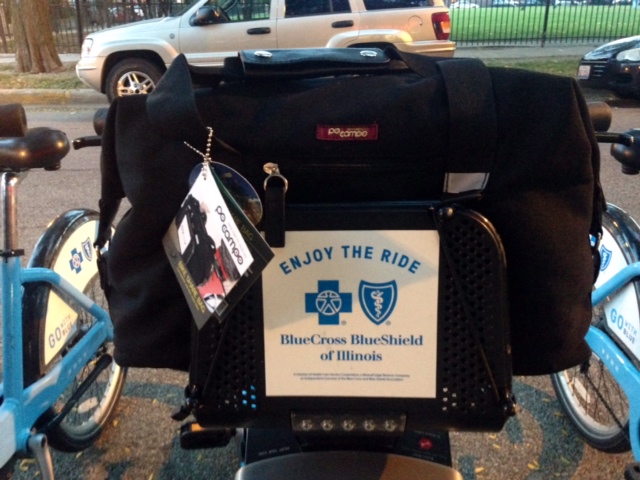 As of October we are excited to announce the arrival of a cycling bag that is specifically designed for those folks who partake in the international phenomenon: the urban bike share program. Maria, Po-Campo's founder and designer, created a bag that works with Divvy bikes as well as many other cities' bike share programs listed here! Now, if I was a cyclist myself (and I am) I would say that the number one feature that I look for in a bike and the accompanying accessories is function. Color is a close second, let's be honest.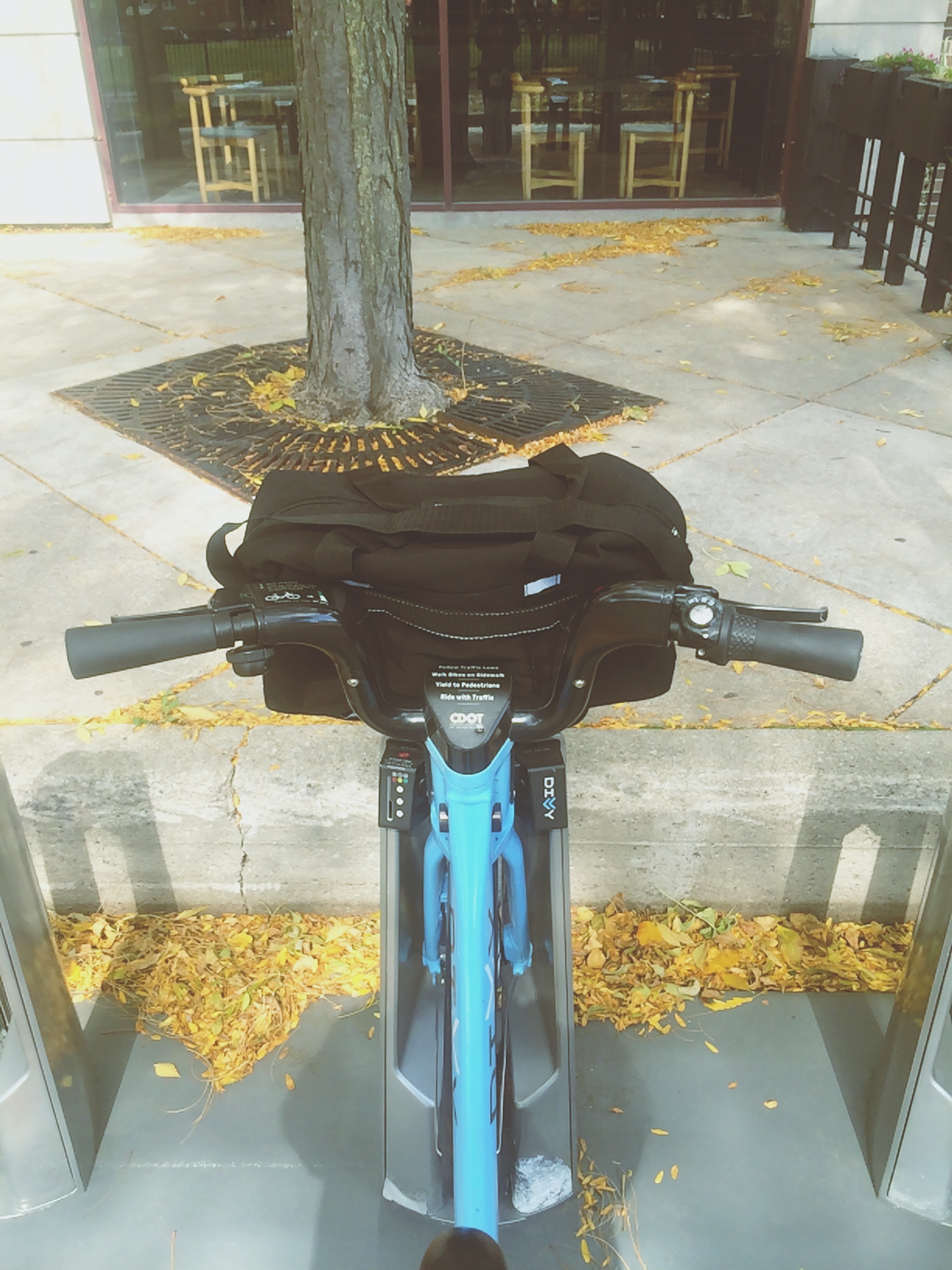 Pockets a plenty!
This bike bag has two exterior pockets (one zippered to hold more precious items such as keys, wallet, candy, etc. for easy access) as well as five interior pockets. Five!  As a female currently, I am amazed by the amount of purses/bags that have only the standard three pockets. Inside the front zipper pocket you will also find a key lanyard to hold your keys!
Straps galore!
In the front- bungee cord straps. In the back- double Velcro straps. Included with the bag- shoulder strap. See? Straps galore! Easily attach the bag to the front of the Divvy bike rack with the bungee cord straps that tighten to hold the bag. Use the Velcro straps in the back to further secure the Bike Share Bag to the bottom rungs of the rack. The front bungee cord straps can easily hold a yoga mat or towel also!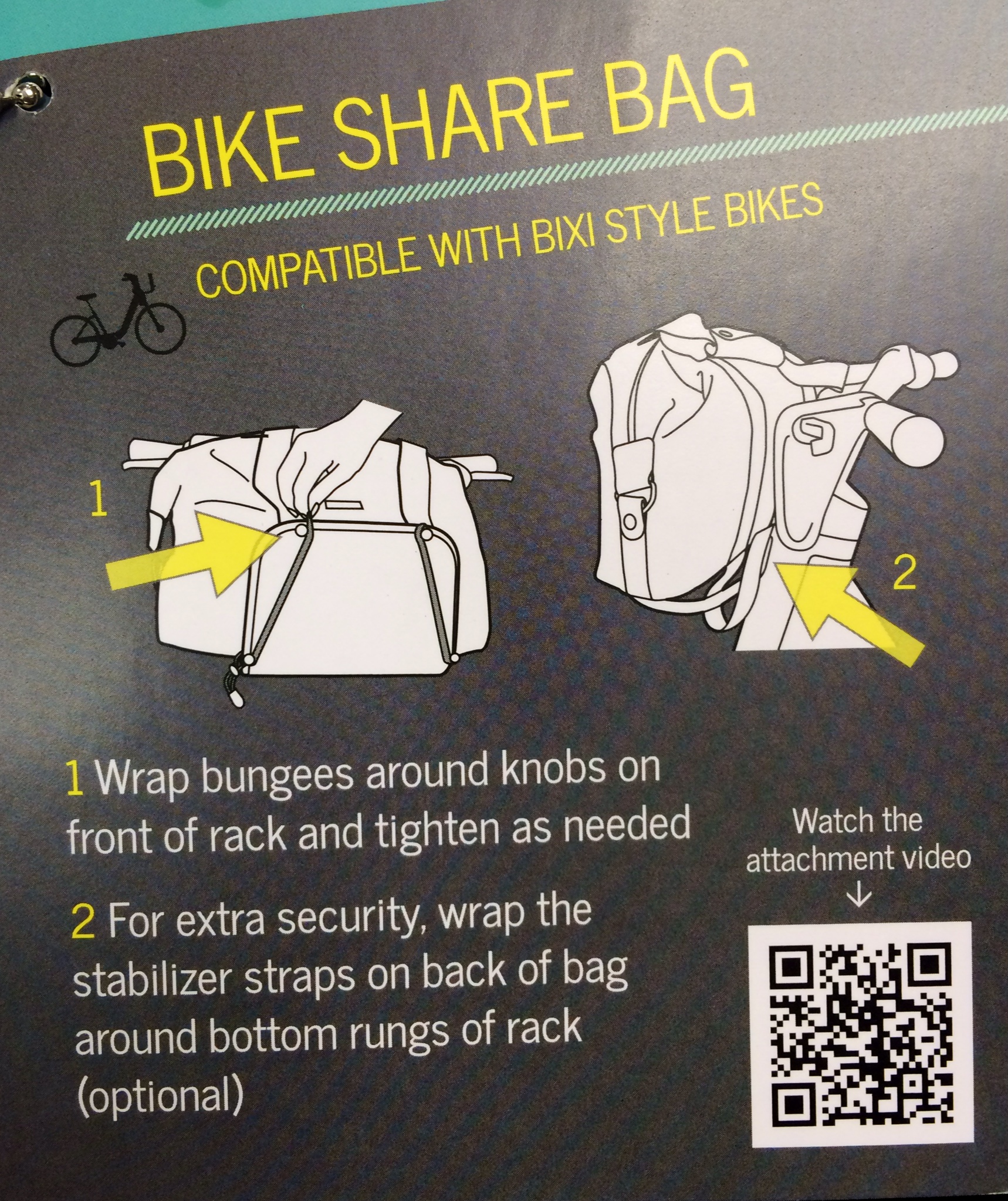 Safety for you & your belongings!
Safety, a key element to cycling some will say. We are definite safety nerds here at Village Cycle Center especially with our 20%­ off helmets for Divvy members. *insert shameless self-promoting here* The Bike Share Bag has reflective straps for nighttime visibility, uses weatherproof vegan fabric to help keep personals dry, and features a lifetime warranty. Safety- for you, your wallet, and your candy.
Fashion police!
And most importantly it comes in multiple colors: 'emerald bike ride' and 'black waxed canvas' The emerald bike ride has a purple interior with tan straps/bungee cords. The black waxed canvas has a deep green interior with a black exterior.
The Po Campo bike share bag is pro with a win in function and fashion, on and off the bike. Stop in the shop and pick up your very own Po Campo Bike share bag today!