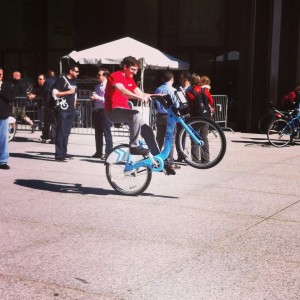 Another fun-filled and very busy Bike to Work Week has come to an end here in Chicago, and with that, comes the Bike to Work Rally. As a proud sponsor of Bike to Work Week and Chicago's Bike to Work Rally, we were out in full force all week as well as Friday at Daley Plaza. 
We would like to thank everyone who rode their bikes to work all week, and encourage you to continue to do so. If you ever have questions or are looking for advice, do not be afraid to stop by and ask, or check our website and blog for loads of helpful tips and info.
At Village Cycle Center we love bikes, and the people who ride them. Thanks again to everyone!