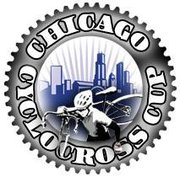 It's been a long time coming for Village Cycle Center and we are very excited to be a Chicago Cyclocross Cup Sponsor and a major part of the cyclocross community. We will have our tents at every race offering high fives, mechanic support and MORE COWBELL!
We have sponsored Kinky Llama Racing for 3 years now, and it is time to step it up a notch with sponsor ship of the Chicago Cross Cup.
Stop by the bright red Village Cycle Center tents and say hi. We will have stands for your bikes, and a warm tent with sidewalls to shield yourself from the weather that cyclocross brings. We will always have high fives, smiles, and loud cheers no matter what level you race in. There may even be Twizzler hand ups 😉
We are very excited and can not wait for September 29th at Jackson Park! See you all there!