In 2015, Trek brings you the next level of touring with their new adventure line. These bikes take notes from their tried-and-true 520 and bring touring bikes to the next level. Now, time to explore!
Lets start with the classic: The 520. For one, it is steel, AKA bombproof! It also has a touring geometry which has been perfected over three decades to handle and stabilize heavy loads over long distances. It is maximized for comfort, stability, and reliability. And now, available with, or without, mechanical disc brakes to maximize stopping power in all conditions.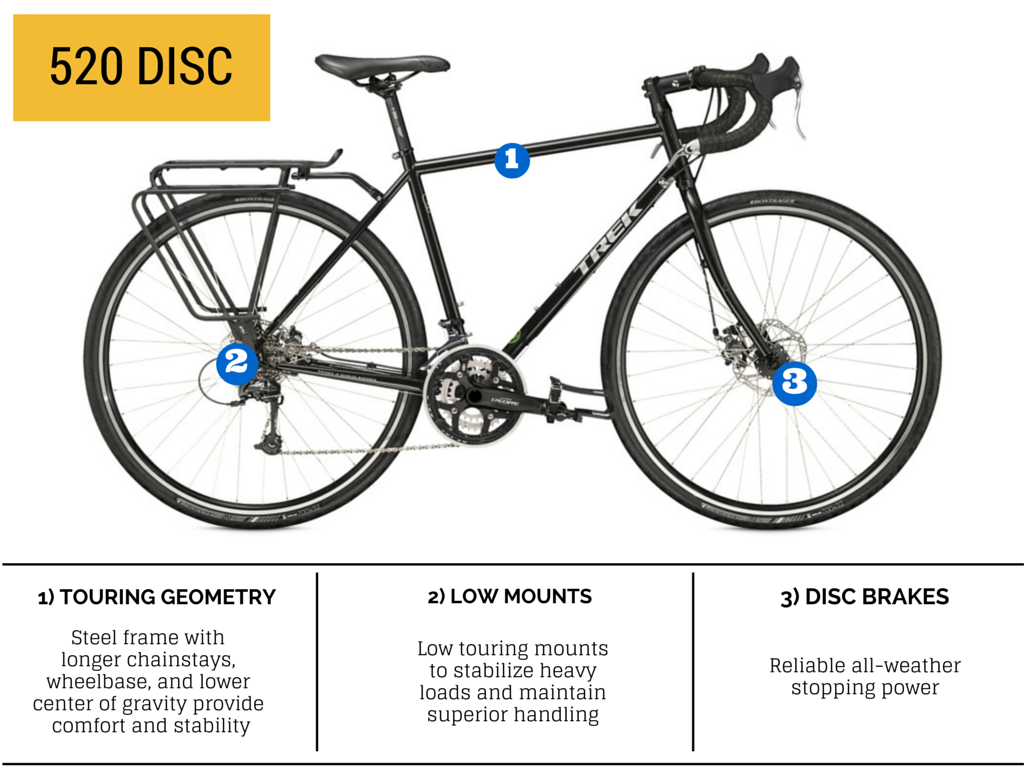 Next, Trek brings you the 720 Disc for a lighter, faster, touring option. It is equipped with a an Alpha Gold aluminum frame, traditional road geometry, and a Shimano 105 drive train for dependable shifting. It comes with a unique light weight dry bag system for storage, but is also rack and fender ready for the long haul. In addition, it comes with hydraulic disc brakes for all weather stopping power.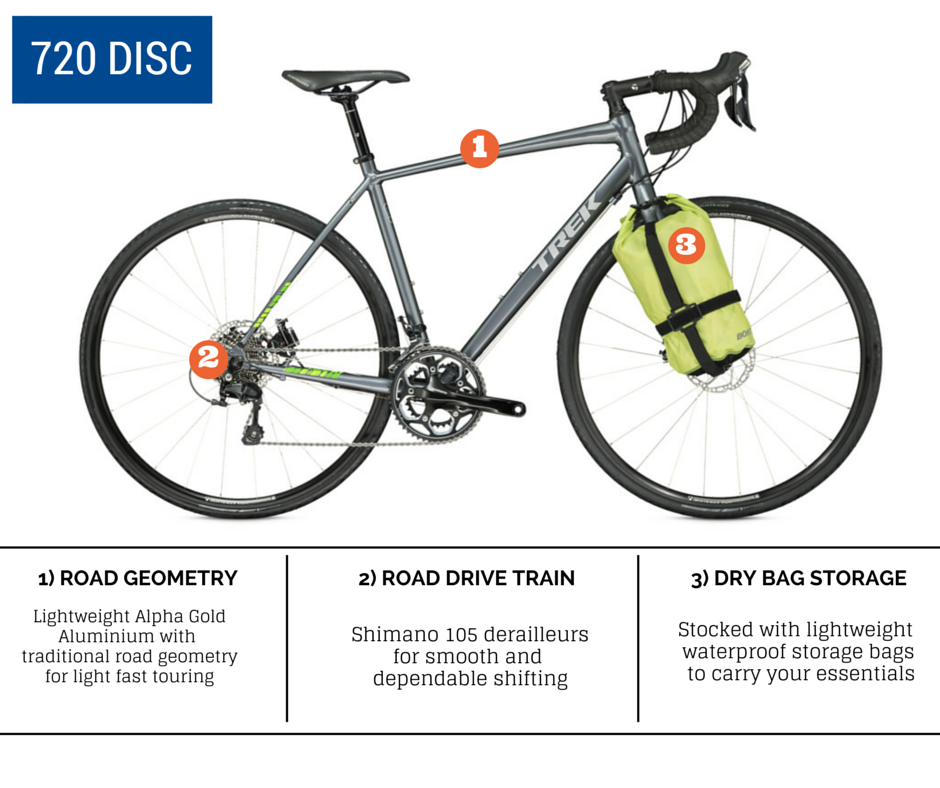 Finally, the 920 Disc, the Ford F150 of bikes, is for the rugged adventurer. Stocked with an off-road drive train and 29″ wheels, you can take on what ever lies off the beaten path. It has a strong, yet lightweight, aluminum frame, hydraulic disc brakes, plus racks in the front and rear to carry all your heavy cargo.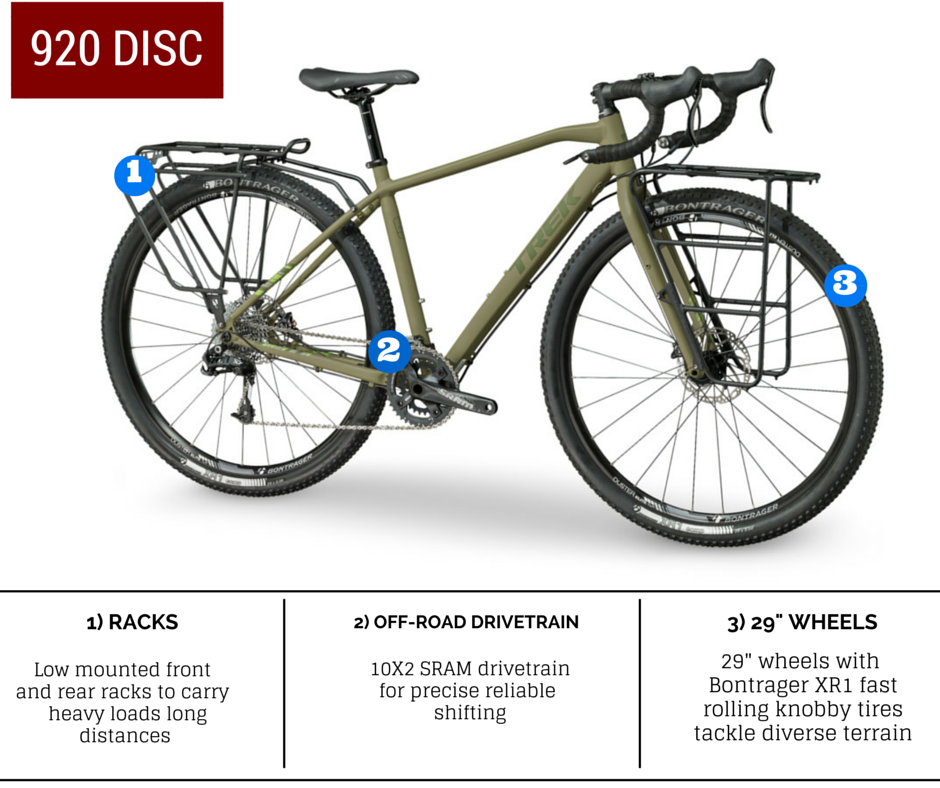 The best way to see the world is by bike, and the best bike to explore on is a Trek. If you are looking for a classic tour bike, choose the tride-and-true steel frame 520. If you would like a speed advantage, consider the lightweight 720 Disc. Last, if you want to go off the beaten path for the long haul, the 920 Disc is your bike. So, choose your trusty steed and plan your next adventure.
For more information on Trek's new adventure bikes, talk to one of our bike experts in store. over the phone at 312-751-2488, or view the bikes at villagecycle.com
Now, what are you waiting for? Get out there!