Trek Fest is going on now at Village Cycle Center! Special Trek Fest deals on bikes and accessories, combined with Village Cycle Center everyday low prices, makes this the best time to buy a new bike!
Time left to save on bikes and gear!

Trek Fest Bike Deals
Special limited time savings on brand new 2016 model year bikes!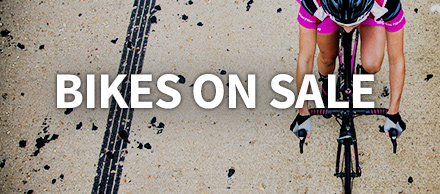 Domane 4.0 Disc
Domane 4.3 C
Domane 4.3 Disc
Domane 4.5 C
Domane 4.5 Disc
Domane 5.2 C
Domane 5.9 C
Domane 6.2 C
Domane 6.2 Disc
Domane 6.5 C
Emonda S 5
Emonda S 6
Emonda SL 5
Emonda SL 5 Women's Specific Design
Emonda SL 6 > Read our blog on this shop favorite! This bike made us say "Wow!"
Emonda SL 6 Women's Specific Design
Emonda SL 8
Emonda SL 8 Women's Specific Design
Emonda SLR 6 H1
Emonda SLR 6 H2
Silque C
Silque S C
Silque SL C
Silque SLX C
Fuel EX 7 27.5
Fuel EX 8 27.5
Fuel EX 9 27.5
Fuel EX 5 29
Fuel EX 7  29
7.2 FX
7.2 FX Women's Specific Design
7.3 FX
7.3 FX Women's Specific Design
8.2 DS
Neko Women's Specific Design
8.3 DS
Neko S Women's Specific Design
Trek Fest Accessory Deals
Save on tons of accessories and gear during Trek Fest. Apparel, helmets, lights, tools, – however you ride, we have the right gear for you.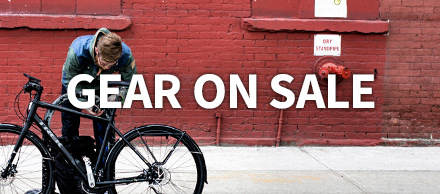 Our favorite accessory deals:
Bontrager NCS Fenders
Bontrager Ion 35/ Flare 1 Light Set
Bontrager Node 2.1 Cycling Computer
Shop all accessory deals
Trek Credit Financing
Turn your cycling dreams into reality. Ride now and pay later with the Trek Credit Card. The Trek Credit Card gives you 12 months, no interest, to pay for your new bike and accessories! Apply online or in store.
Free Parking With Purchase
We may be located in downtown Chicago, but we've got you covered on parking! We will validate your parking for up to 4 hours when you park 1 block south at the  1225 N Wells St garage.
30 Day Test Ride
After you purchase a bike at Village Cycle Center, you have 30 days to ride the bike where you want to ride it, how you are going to ride it. If you are not 100% satisfied you can return or exchange the bicycle. All bikes come with a 7 day money back guarantee and a 30 day exchange period where you can exchange the bike two more times.
So don't wait, Trek Fest ends soon! Stop in the shop or visit us online at villagecycle.com!