So, why Trek Travel?
This past September I was lucky enough to experience Trek Travel's Bryce and Zion Utah trip. It was the cycling trip of a lifetime and have never had more fun on a vacation. The beauty of the canyons and national parks was undeniable, but it was the care, organization, and guides of the trip that made it a week I will never forget.
Going into the trip I knew I would be provided with a bicycle, hotel accommodations, have nearly all meals provided, and roadside support, but I did not know the quality or attention to detail Trek Travel would pay to every part of the trip.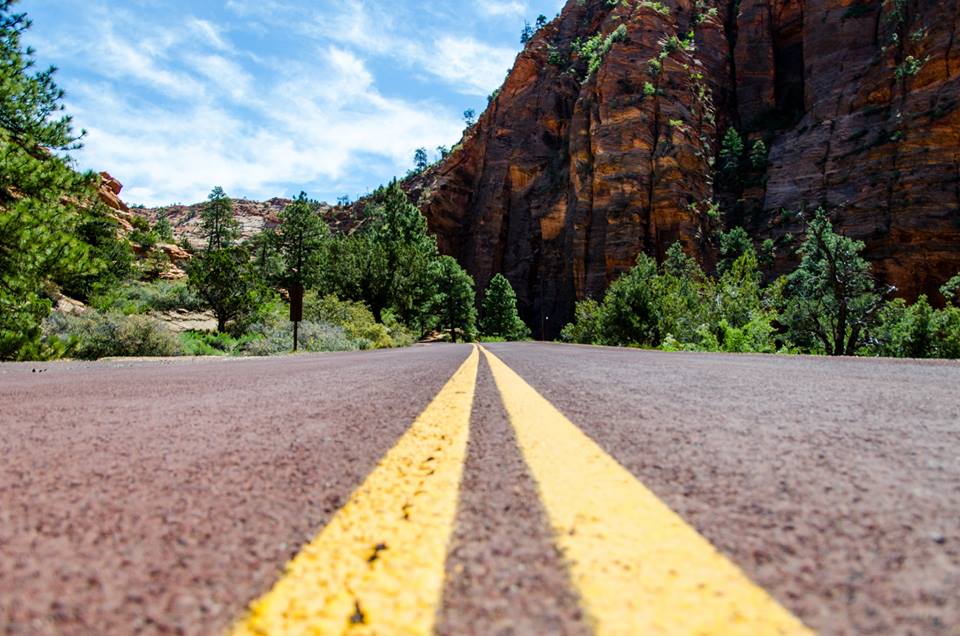 The Bike
Trek Travel did't just provide a bike, they provided a dream ride, a Trek Domane 5.9 with Ultegra Di2 electronic shifting. The Domane 5.9 is a carbon endurance style road bike that was perfect for our 50-100 mile daily rides, and the electronic drivetrain make it effortless to shift through Utah's mountainous terrain. In addition, the bike was set up with all of my fit measurements, including the correct length stem and seat height.
The Food
With the number of miles we rode every we needed plenty of fuel to keep us going. Every morning was a full breakfast at the hotel, lunch would be at a local gem or packed lunch along our route, and dinner would be in the nearest town or at the resort. All places were picked or recommended by our guides and I must say I was not disappointed in a single meal. A highlight was dinner on night one, where all ingredients came from the organic farm on the grounds of Boulder Mountain Lodge, our first hotel. To top this off, some nights even included happy hours! In addition, the support vans were always stocked with water, fresh fruit, and granola bars for midday snacks.
The Hotels
I knew I would have a roof over my head every night but I did not know I would be staying in such beautiful hotels and resorts. Over the week I enjoyed the charm of Boulder Mountain Lodge, the coziness of the Lodge at Bryce Canyon National Park, and the pure luxury of the Majestic view resort. Each hotel was unique and equally enjoyable.
The Guides
If you ask anyone who has been on a Trek Travel trip what their favorite part was, they will say the guides. In Utah we had three guides, that did everything in their power to make sure each person in our 17 person group was taken care. Each morning they prepared our bicycles, topping off air pressure and filling up our water bottles. Two guides drove vans along side and one would ride their bike with the group to make sure no one was left behind. They were always there for motivation, or a ride in the van, if we weren't up for finishing the climb or twisting descent. They prepared several delicious meals for us and at every check-point set out a table of nutrition for day-time fuel or extra hydration. They did this day in and day out selflessly and by the end of the trip I left with three new friends.
Logistics
Every morning we met before our ride to discuss the route and plan for the day. We had a schedule, but with plenty of flexibility. You always knew where to be and when but how you got there was up to you. You could ride at your own pace, fast or slow, or if you wanted to take ride in the van, that was fine too. After rides you would have a couple hours to relax or explore but would all meet back for dinner. The level of organization and thought that went into every part of every day blew my mind and made for such an enjoyable, stress free trip.
Fun!
Every day was filled with adventure. We rode our bikes through some of the most beautiful landscapes in the United States. We hiked through Bryce Canyon and even got to walk through the Virgin Narrows in Zion National Park. The hills were a challenge, but the reward of the decent could not be beat. Last but definitely not least, I got to spend it with 16 amazing people.
In short, I would reccommend a Trek Travel trip to anyone. To learn more about Trek Travel cycling vacations visit our website or attend our Trek Travel night on April 1st.
Happy Riding!