We know that being a cyclist is about more than just the bike. It's about creating perfect synergy between rider and machine. That's why we have developed Trek Precision Fit.
Endurance athletes seeking efficiency. Fitness novices craving comfort. No matter the motivation, no one is better equipped to help guide your bike selection and dial in your body position than one of our Trek Precision Fit technicians. This personal fitting experience will address your specific needs, giving you a tailor-made solution that will lead to countless hours of faster, more comfortable, more enjoyable riding.
During a Trek Precision Fit we begin by exploring your riding goals, followed by an upper and lower body evaluation to maximize your comfort, power, and efficiency. Last we will discuss the adjustments made through the process and record your unique measurements.
The Interview
During the personal interview, we will get in touch with your riding style and goals. Through a few short questions your Trek Precision Fit technician will begin to understand your unique cycling needs. They will assess your flexibility, listen to your fitness goals and help you talk through known health issues.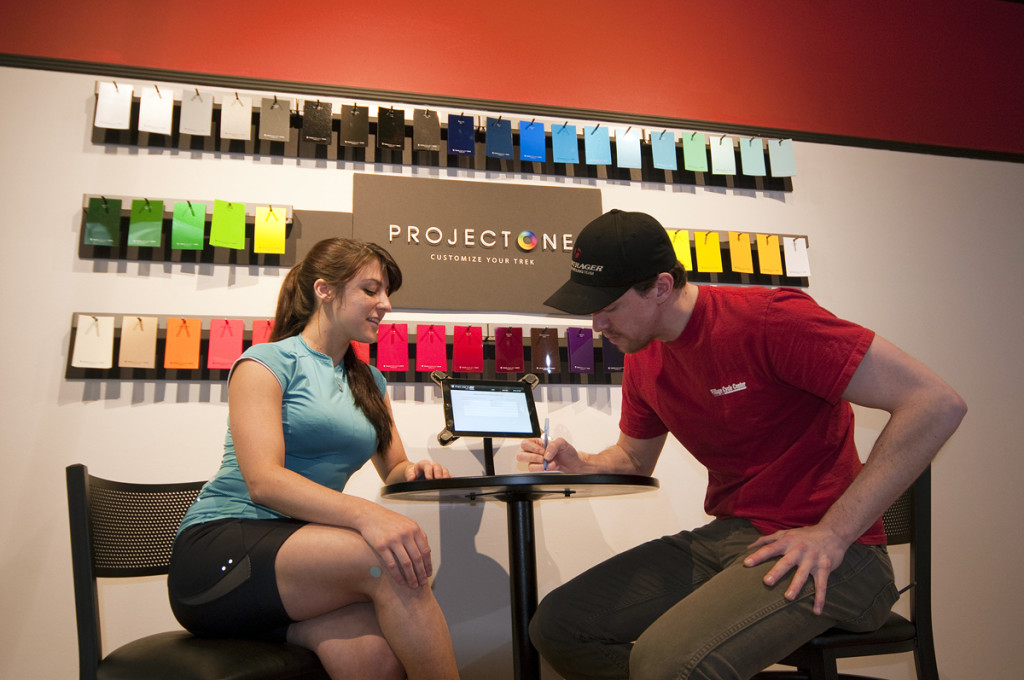 Lower Body Evaluation
During the lower body evaluation, a Trek Precision Fit technician will conduct a thorough assessment to determine your ideal cleat position, leg extension, saddle selection and position, making incremental changes to create ideal biomechanical alignment that optimizes posture and power.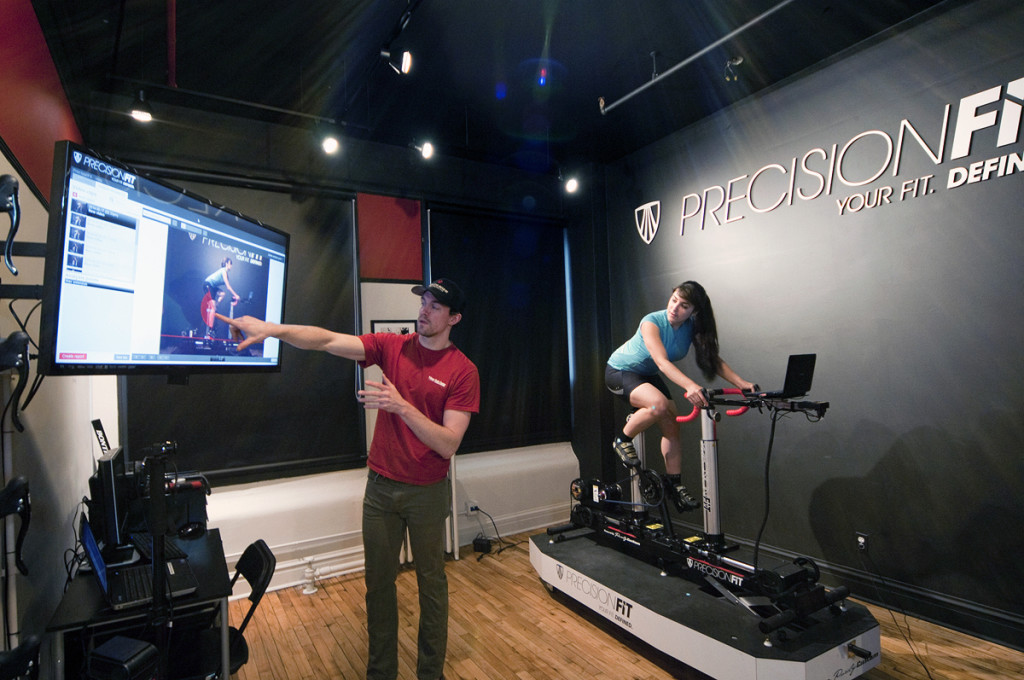 Upper Body Evaluation
During an upper body evaluation, a Trek Precision Fit technician will match your body's natural alignment with the appropriate stem angle and reach, as well as the proper handlebar shape and width. Additional adjustments will be made to the front end if you have a triathlon bike.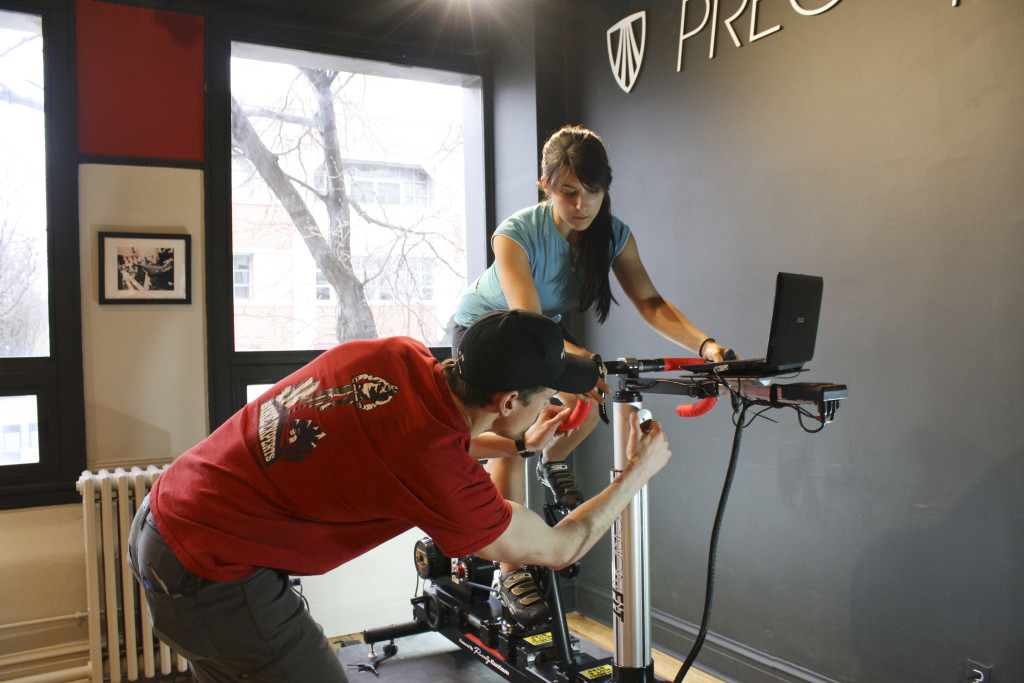 Record, Advise, and Follow Up
After the personal interview and body evaluations, your Trek Precision Fit technician will briefly review known issues listed during the interview, highlight the changes made during your fit, and break down the benefits you, as the rider, can expect. We will also provide you with a copy of your unique measurements. After your appointment, if needed, we recommend a follow up appointment to fine tune your position.
Depending on your bicycle and the level of fit you are looking to attain, we have a couple different levels of fit services: Road Fit, Triathlon Fit, and a Fit Featuring Motion Capture Analysis.
Road Fit
Through an interview and physical evaluation, the Road Fit will determine a rider's ideal:
Shoe sizing and cleat placement

Saddle selection

Saddle height

Saddle fore and aft position

Stem length and position

Handlebar width and position
Triathlon Fit
A triathlon fit covers all elements included in the Road Fit, plus a custom analysis of proper aerobar setup. The Tri Fit determines a rider's ideal
All features of the road bike fit

Aerobar pad height and reach
Motion Capture Dynamic Analysis
This Motion Capture Dynamic Analysis includes a thorough custom analysis of rider biomechanics and movement through the use of high-speed video, resulting in the best analysis of your position on the bike. M.C.D.A. includes:
All features of the road bike fit

Video analysis of cycling position
Village Cycle Center's Trek Precision Fit Studio
Whether you are looking to perfect your current bicycle fit, or are interested in a perfectly fit new bicycle, we can help. Let our Trek Precision Fit certified bike experts help you achieve optimum power, comfort, and efficiency. For information on pricing visit the Trek Precision Fit section of our website.
To set up an appointment or would like to discuss your options, contact Tim Clinard at Village Cycle Center at 312-751-2488 or via email at  tim@villagecycle.com