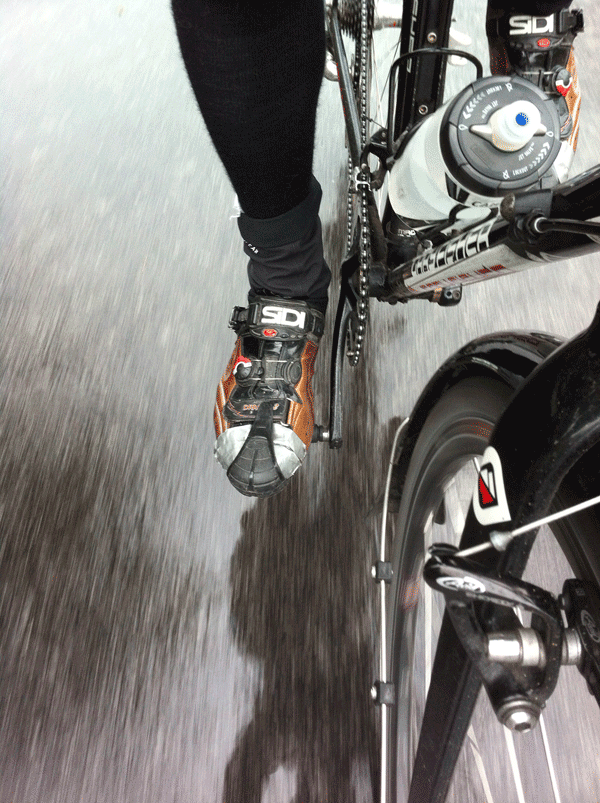 I am an everyday bicycle rider. Rain, sleet, snow, hail, wind, dark, cold, hot, blustery, sleet, fog, I ride it in it all. Whatever the weather, I ride. One of the unsung hero's of the everyday commuter/cyclist are fenders. They keep the bike, and me, dry, and clean of city road grime, puddles, or crushed limestone that turns to near concrete when dried on the bike. Today I would like to sing the praises of the newest set of fenders to don my ride, the Bontrager NCS (No Cut Strut) Fender system. 
Now, I gotta give you a bit of history with Bontrager fenders and myself, they use to suck pretty bad, and aggravate myself along with our mechanics so much we didn't carry them. It took me over a year to try these new fenders due to the failure that was the last generation. I even had a set sitting in my office in the package for a few weeks before the day came when I got my foot wedged in my front fender leaving the shop, ripped off my old trusty Planet Bike Hardcore front fender, and left me fender-less as I was about to embark on a dark, and very wet commute home.
I needed a new fender on the front, and didn't want to spend much time putting it on. I was on my way out after a 12 hour day, and being that I was in my full rain kit, I was getting hot with the quickness.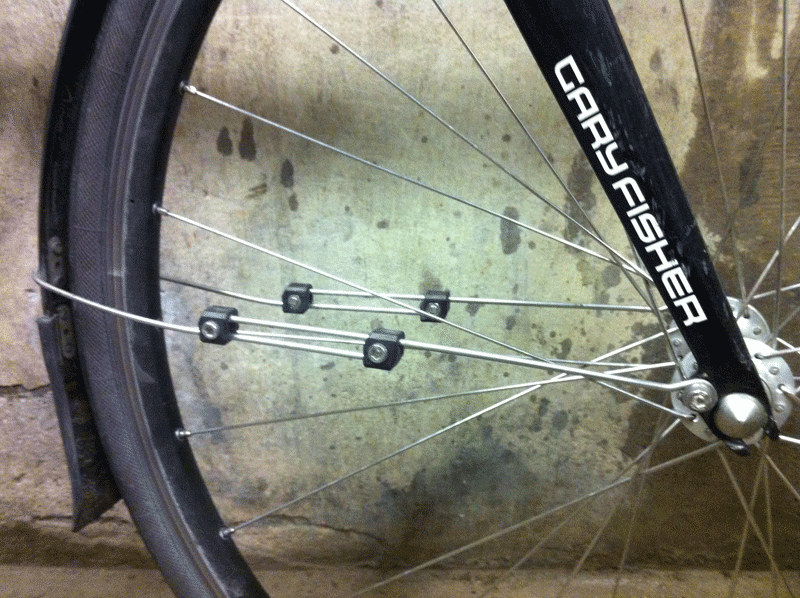 Enter Bontrager NCS Fenders here. Grabbed the fenders from the office, remove from packaging (which I notice is perfect for my recycled bicycle part clock background matting, win!), and in the 2 turns of each of the four screws on the struts, and a half dozen more remounting the crown bolt on the fork, the fender was on! Boom!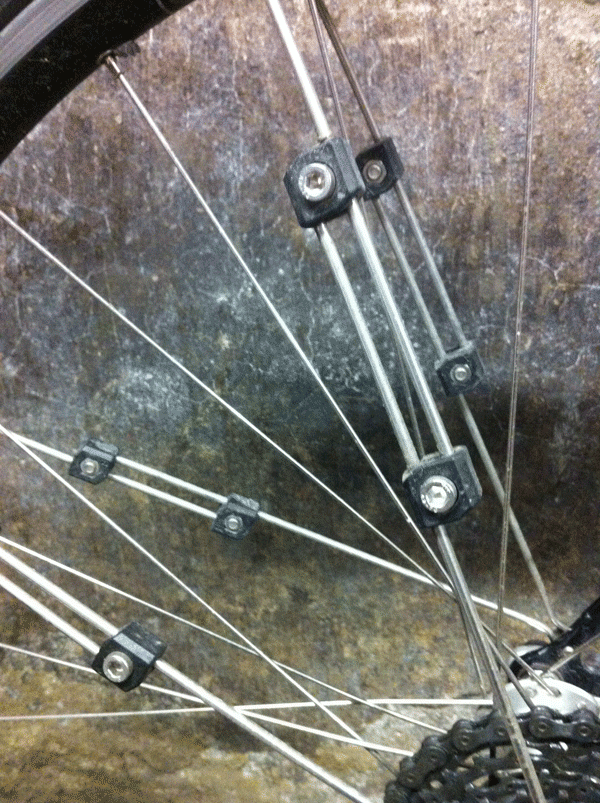 It felt strange, as I was missing something, no need to get the bolt cutters out to trim the fenders down to size. No flying pieces of metal while chopping them down. No sharp, pokey, metal struts left to stick or rip your rain kit. Nothing, just easy to install, very solid, fender.
Off I went into the rain with my new front Bontrager NCS Fender. The next day, my old Planet Bike rear that had served me so well for the past 4 years came off, and the new, shiny, black Bontrager fender went on. A side benefit to the easy to install NCS rails, are that because they double back, they are extra stable. They have less bouncing around and movement than my bike wet weather predecessors, and a bit nicer fender flap to boot.
I have been using these fancy pants new fenders for about 6 months now, and they are still holding solid as the day they were installed. The ease of installation, along with the quality of the product has even won them the place in our store as our recommended bolt-on, full fender set replacing the Planet Bike Hardcore fenders we had been selling for over 5 years. Great job to the team over at Bontrager on this one, we folks from the shop, give you props.