Besides being the flagship for Electra's patented Flat Foot Technology, the Townie is on a mission to be everything to everyone. The variety of models available will make your head spin and the sheer variety of color choices will keep it spinning. The result of all of these choices is a perfect townie for everybody.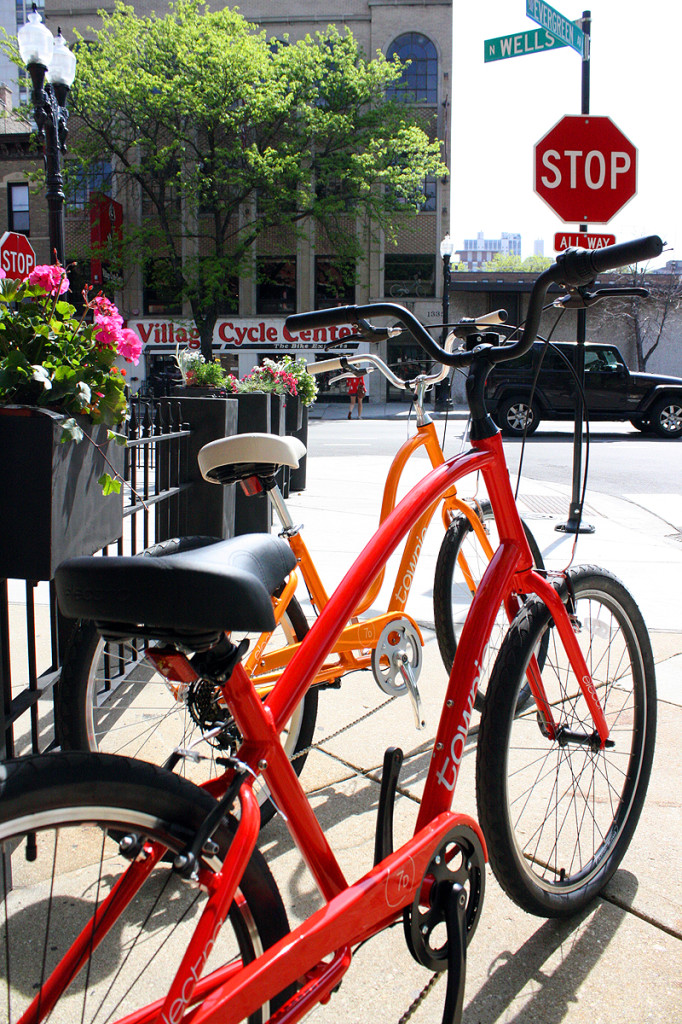 Rider comfort and stability are the hallmarks of Townies. Those things usually come at the expense of versatility. That is why it comes with a variety of drive trains: Single-Speed, 3-speed internal (3i), 7-speed derailleur (7d) and 21-speed derailleur (21d). All of these possibilities could make your Townie into anything from a weekend-warrior park cruiser to a day-to-day commuter.
If those choices weren't enough Electra has a couple variants on the townie like the Balloon series with huge and butter smooth Schwalbe Fat Frank Tires and the Townie GO!: a single speed Townie with a SRAM E-matic pedal-assist motor system designed to take the work out of cruising.
So come on over to Village Cycle Center, pick your Townie, grab some friends and ride all day and everyday in comfort!
-Nic Patrie