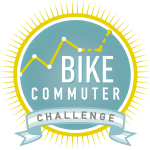 June 13th-20th is Chicago's Bike week and we are excited to show our support! This week we have a full schedule of events as we work closely with Active Transportation Alliance for their Bike Commuter Challenge and get ready for the big Bike to Work Rally.
During the week we will be at several bike pit stops around the city with basic mechanical support. Stop by to have your bike checked out, or just give us a wave as you ride by these locations!
Monday morning, June 16th from 6:30-9am in front of the shop!
Village Cycle Center at 1337 N Wells St
Tuesday morning, June 17th from 6:45-9am at NU's Chicago campus
North East corner of East Huron and Fairbanks
Thursday morning, June 19th from 6:30-9am on the North Lakefront Trail
North Lakefront trail and Fullerton
Friday morning, 7:30-9:30am for the big Bike to Work Rally
Daley Plaza. Check out these pictures from last year's rally!
Here is the full list of Bike Commuter Challenge pit stops. They have several both before, and after work!
Plus, join us all week long at Village Cycle Center for team leader packet pickup for Active Transportation's Bike Commuter Challenge. Sign up, its not to late to bike to work, track your trips and win!
So, check out Active Trans' Everyday Biking Guide for tips on practical bicycling in Chicagoland and join us in the week long Celebration of Chicago Bike Week. See you out there!