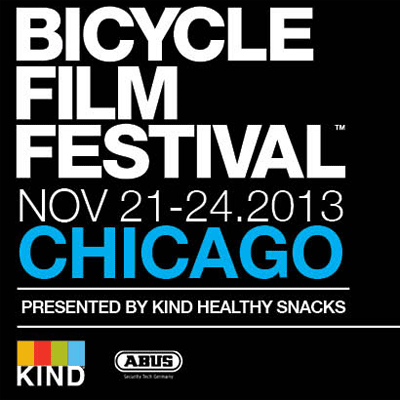 Do you like bikes and film? Well then you have something to do coming up, the Bicycle Film Festival returns to Chicago on November 21 – 24.2013. While the full schedule has yet to be determined, you can check out programs from Friday and Saturday on their website.
All screenings to be held at Logan Theatre, 2646 N. Milwaukee Ave. You can buy passes here.
The Bicycle Film Festival is brought to you in Chicago by KIND and ABUS. Don't forget to bring your ABUS lock with you to lock up at the festival, and some KIND bars for snacks!