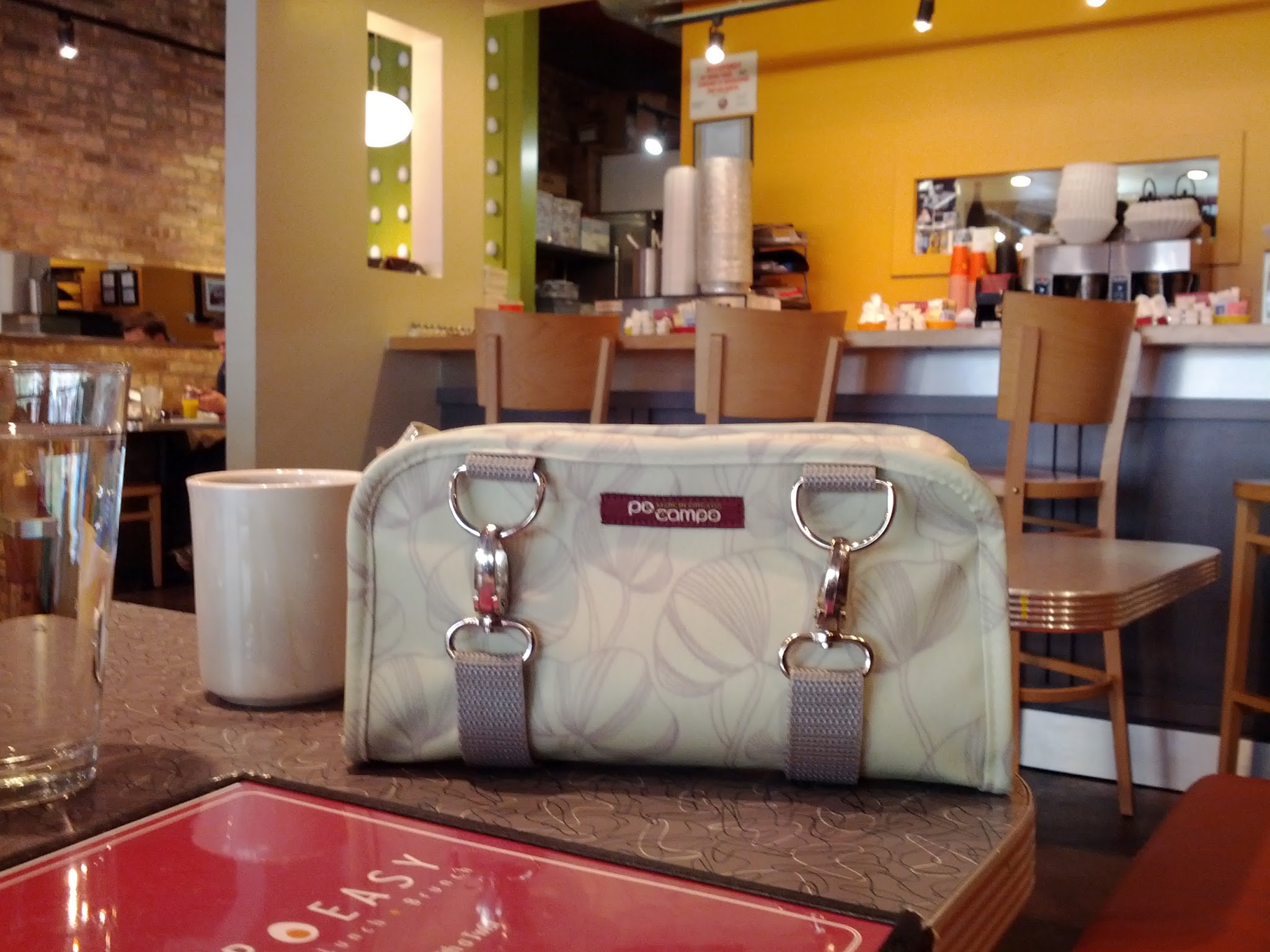 A trio of haikus about my PoCampo Six Corners Handlebar bag:
My PoCampo bag
You're great on and off the bike
Let's meet friends for lunch
~~~
You hold all my goods
Biking through the neighborhood
Never looked so fly
~~~
Cruising to the beach
Perfect day for a bike ride
With the perfect bag
Seatbag. Basket. Trunk bag. Pannier. Rack with bungees. All of these cargo methods failed to give me what I was really looking for. I thought what I wanted was function over form. What I really wanted was the best of both worlds. I wanted a bag that would function on the bike, but look like a regular bag or purse off the bike. The Po Campo Six Corners Handlebar bag came to the rescue.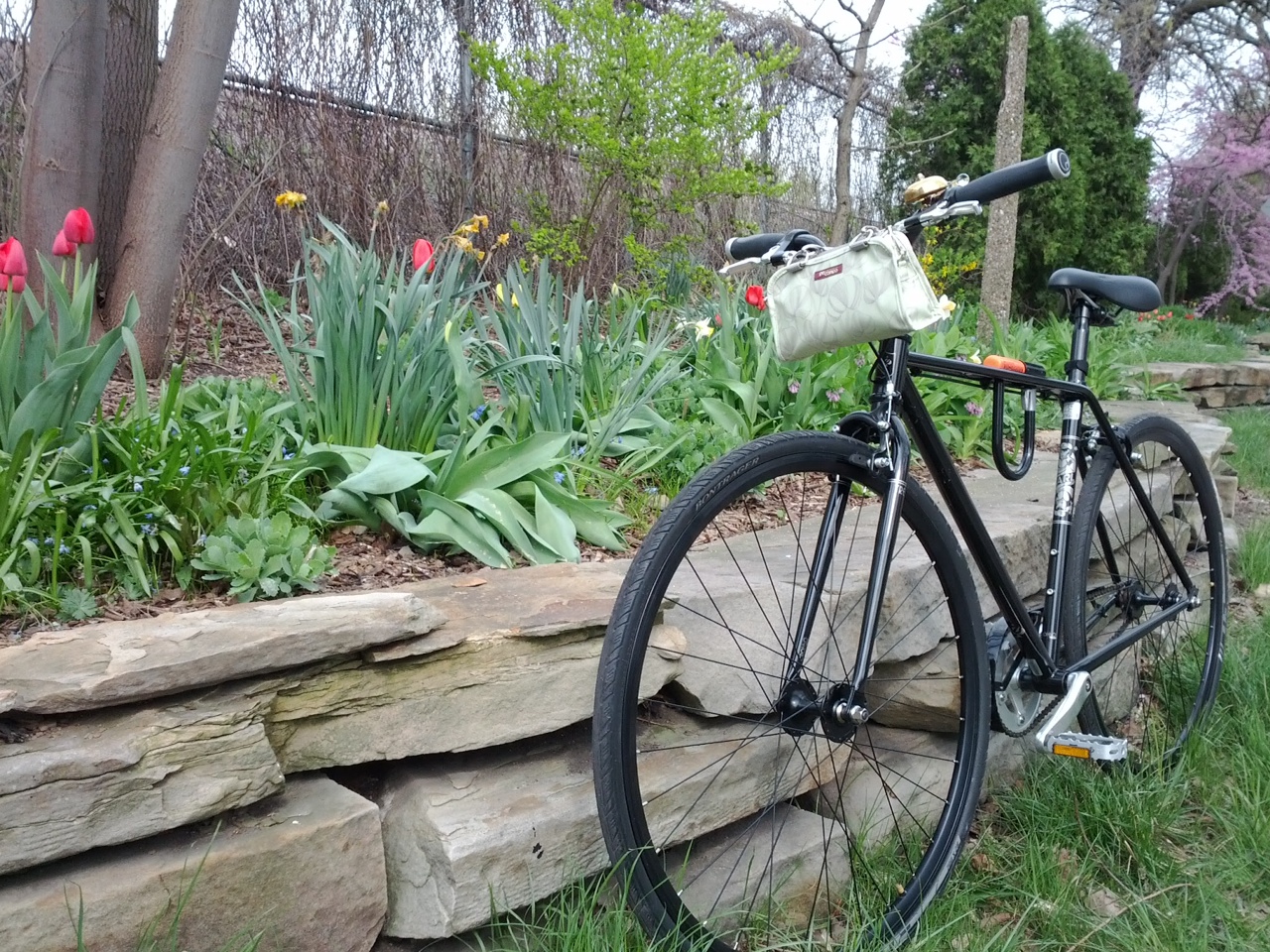 Thanks to their super easy to use hook and strap attachment system, grabbing this bag when I go out on the bike is a no-brainer. It holds all my essentials:  wallet, phone, keys, lip balm, pen, and even an umbrella! On or off the bike, this is usually the first bag I go for when I'm getting ready to leave. I don't like lugging large purses when I'm out and about town. This is the perfect clutch size that also comes with a shoulder strap for extra versatility.  It will even hook onto the back of the Topeak Babyseat (as will the larger Logan Trunk bag, if you need extra capacity).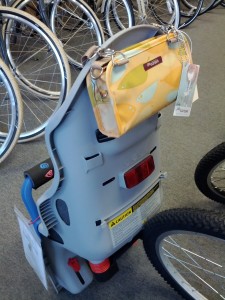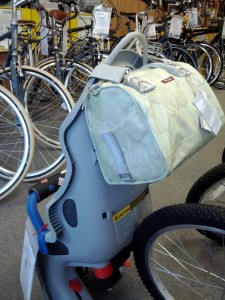 This bag worked out so well for my needs, I may or may have bought a second bag in for a different color option. I also have given a few as gifts, and they've been a hit each time. Po Campo for the win!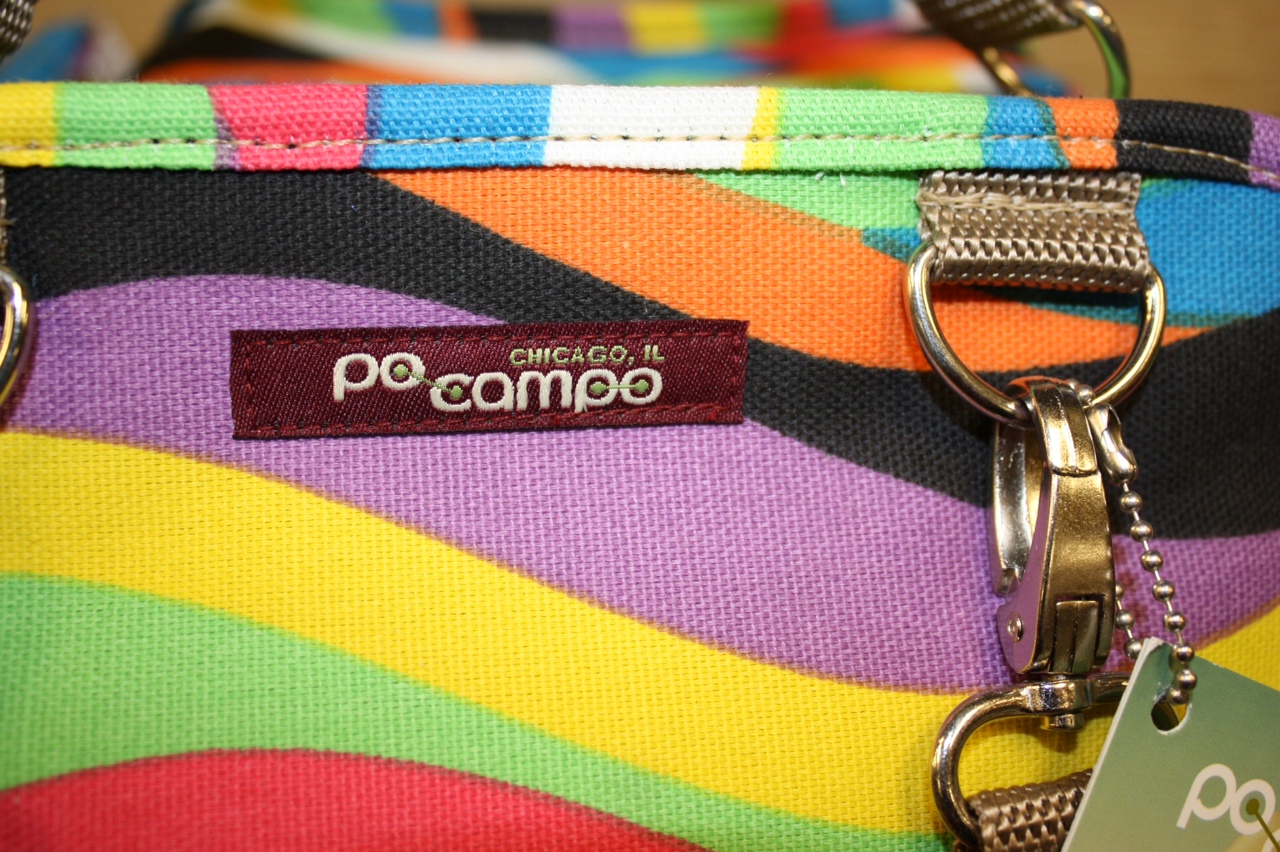 Stop in our store to see our full selection! Or, check out our website for other bag and basket options.