Village Cycle Center is the Nation's largest single location Trek dealer with a massive inventory and the knowledge to go with it, but here are 10 things that you didn't know about the home of the Bike Experts.
1) We started as a small rental and repair shop one block from the lake in 1971.
2) The "Village" in our name comes from our close proximity to the well known Carl Sandberg Village Condominiums, part of Chicago's Urban renewal project in the 1960's.
3) We own the entire building on Wells St in Old Town. This means four floors and 30,000 square feet for bicycles!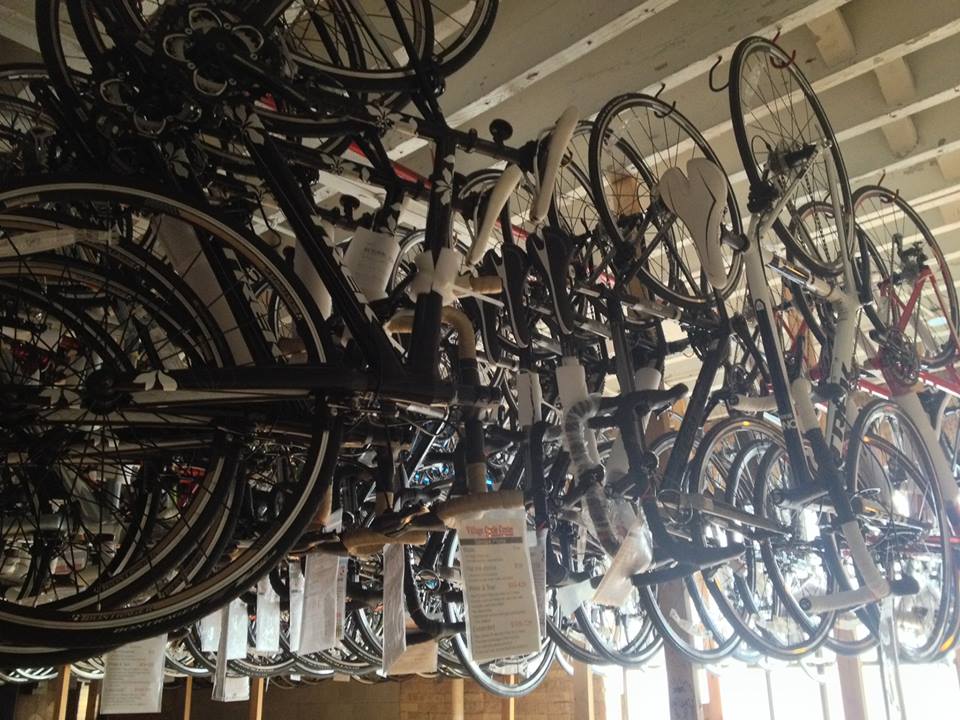 4) Our record for bicycles assembled in one day is 295.
5) Village Cycle Center is a family owned business.
6) Our current part time staff includes a Chicago Police Officer, an Aurora Fireman, a financial adviser, two teachers and one nuclear physicist.
7) At one point we had more bicycles in stock than Trek Bicycle's Wisconsin warehouse, giving us the nickname Trek's Chicago warehouse.
8) The Village Cycle Center service department has over 100 years of combined mechanic experience.
10) EVERYTHING we throw away is either re purposed or recycled. Check out our blog on practices of an eco-friendly business to see more about where it all goes!